Runtime Workflow
To illustrate the runtime flow of such an authentication and authorization process using the OAuth 2.0 Implicit Flow Grant, see this picture: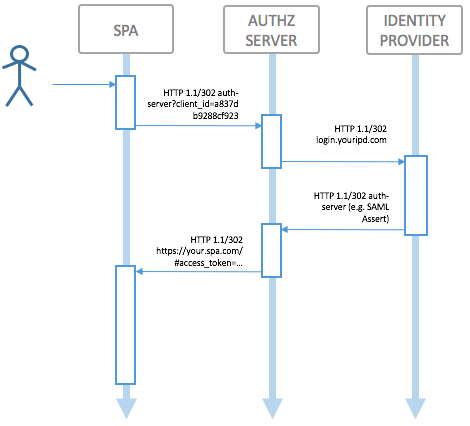 Usually, the SPA will try to store an access token inside its local storage; in case there is none to use, or if it has expired, the SPA should redirect to the Authorization Server to get a new token. How the Authorization Server decides whether or not to issue a (new) token to the single page application is an implemnetation detail and inherently part of the business logic of your single page application.
The Authorization normally delegates finding the identity of the end user (authenticate the user) to an external Identity Provider, which can be most anything, e.g. a SAML SSO IdP, Google, Github or any other Provider which allows for integrations.